Robust impact resistance device. Cover made of ABS. Triplex- Piston pump with brass heads high performance maintenance ceramic pistons, stainless stell valves.
Start-stop system, unloader safety-valve c/w infinity variable pressure and quantity regulator. 3 piston pedestal rubber coated and bayonet quick change device for wall brackets and trolley.
Specifications
Operating Pressure: 30-120bar/3-12MPa
Pressure: 140bar/14MPa
Discharge capacity: 200-500l/h
Nozzle size: 030
Connected load: 2,5kW / 10,0A
Electrical protection: 13A slow-blowing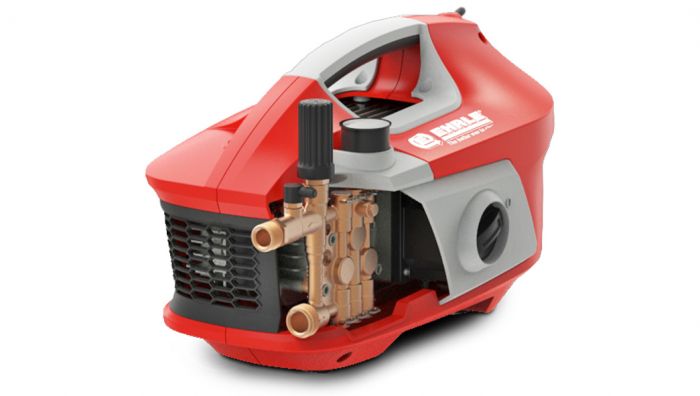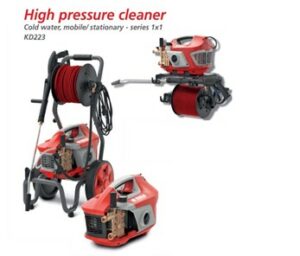 Included
10m HP-Hose DN06-250bar,
Trigger-Gun with swivel
Spray-Lance 900mm c/w Vario-nozzle
Detergent-Supply c/w Low-Pressure
Injector and metering-valve
5m power cable
KD 223 with Trolley £530 + VAT – £636 incl VAT Unfortunately, the hose reel is not available (as shown in the picture).
KD 223 £430 + VAT – £516.00 incl. VAT