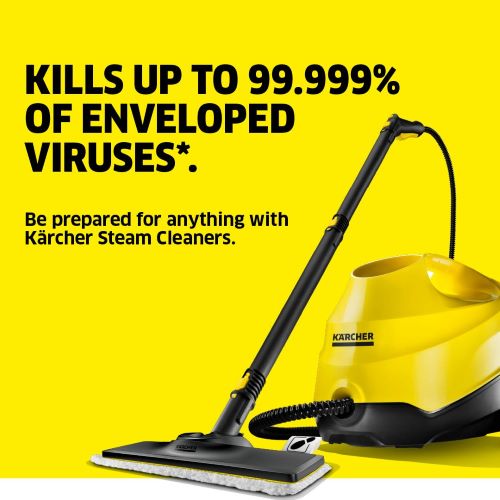 Steam & Spray-Extraction Cleaners
With cleaning a priority in todays environment – we have the tools to help you.
Spray Extraction Equipment
Winnenden, April 2020 – Kärcher arranged to have the effectiveness of its steam cleaners against viruses tested in an independent
laboratory. The result: if used properly, the machines remove up to 99.999% of enveloped viruses*, such as the coronavirus or influenza, and 99.99% of common household bacteria** from hard surfaces. At the present time, disinfectants are to be reserved primarily for outpatient and inpatient care environments, whilst steam cleaners can make a valuable contribution to general hygiene – both in private households and in commercial and industrial use.