Static / Wall Mounted pressure washer Guide
Ehrle HSC823 UK Oil Hotwater-High-Pressure-Cleaner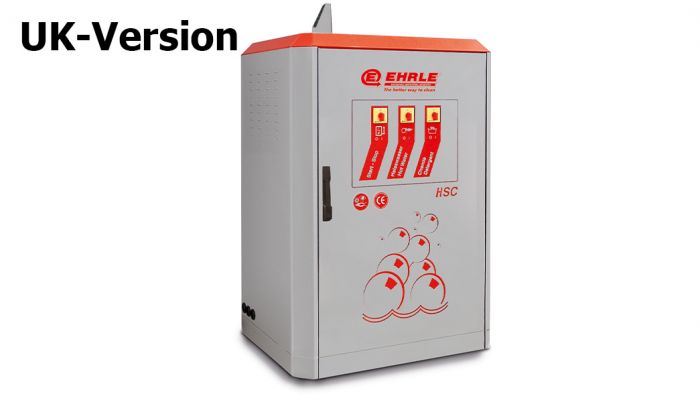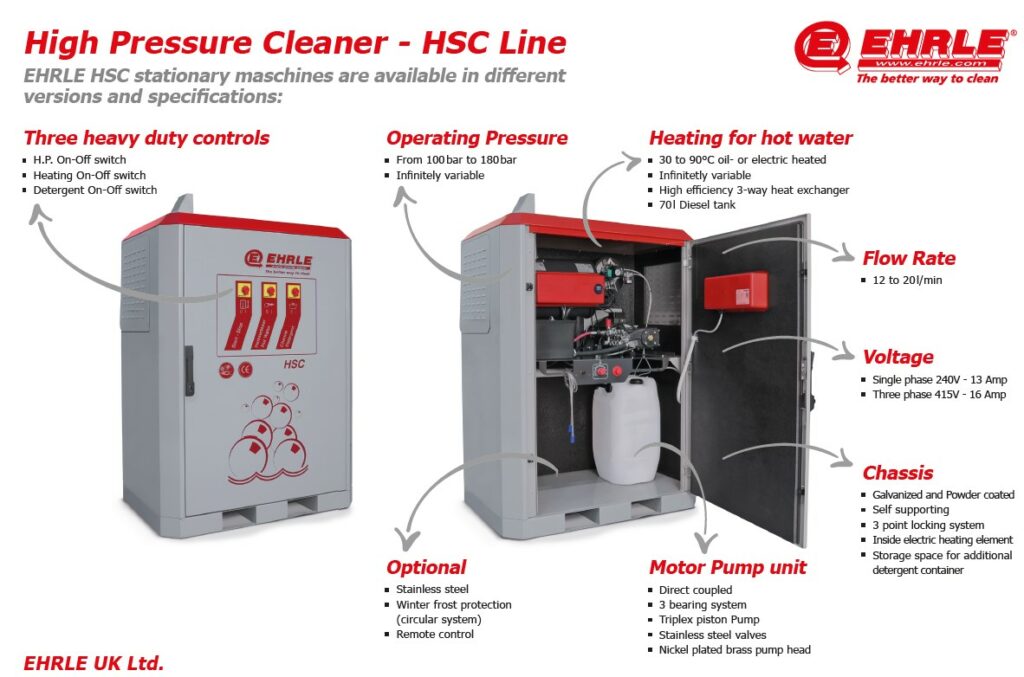 Self-Supporting, robust, device-chassis made from galvanized steel and powder-coated (Option INOX: Device-chassis made out of stainless-steel), Suitable for floor installation, Triplex-Piston pump with brass pump head, High-Performance ceramic piston, Stainless-Steel valves, Leakage-return, Etronic II Controls: "Start-Stop system with switch-off delay, Total-Switch-off after 20min, OPH-Counter with service infromation, optical flame monitoring with photoelectric cell and fault indicator-light," 2 motors system (Independent of the direction of rotation) separately for h.p.-pump and heating, Unloader Safety-Valve c/w. infinitely variable pressure and quantity regulation, Integrated Diesel-tank 60l, Seperat space for 2 x 20l cleaning detergent-container c/w. remote activation, 2 different Operating Control Level, 3 robust On-Off rotary switches for h.p. Pump, Heating and Detergent, 5,0m connection cable
Prices available on request
Etronic II controls
10 m high pressure hose DN08 – 315 bar
Trigger gun with swivel
Spray lance 900 mm c/w nozzle protection
Water supply separation acc. water reg.
Chemical supply in high pressure jet c/w metering valve
INOX versions: stainless steel (food safe)
Technical data
Operating pressure (bar/MPa)       30-230/3-23

Discharge Capacity                          300 – 720 l/h

Hot Water Capacity (°C)                  30/98°C

Pump Speed                                     1400rpm

Connected Load                               3, 3kW / 13A

Voltage                                               1/240/50Hz

Electrical Protection                         13A slow-blowing

Dimensions (L x W x H) (mm)         1220 x 755 x 1625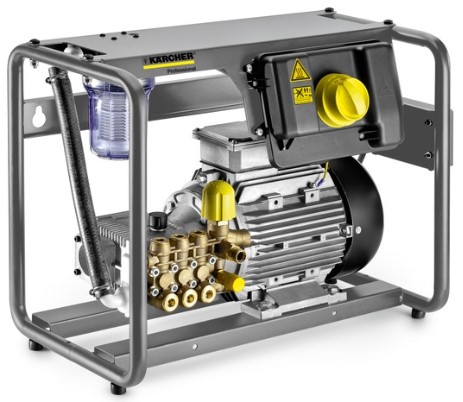 The HD 7/16-4 Cage Classic is a robust, easy to operate pressure washer. The machine is designed for long operational periods in harsh conditions performing reliably during various cleaning tasks.
The large water filter protects the powerful crankshaft pump. Mechanical toggle switch combines energy saving together with ease of use and protects the gun from being damaged. The robust cage frame provides machine protection and allows the unit to be wall or floor mounted.
Applications:-
Vehicle cleaning, Workshop cleaning, Cleaning outdoor areas
Service station cleaning, & Swimming pool cleaning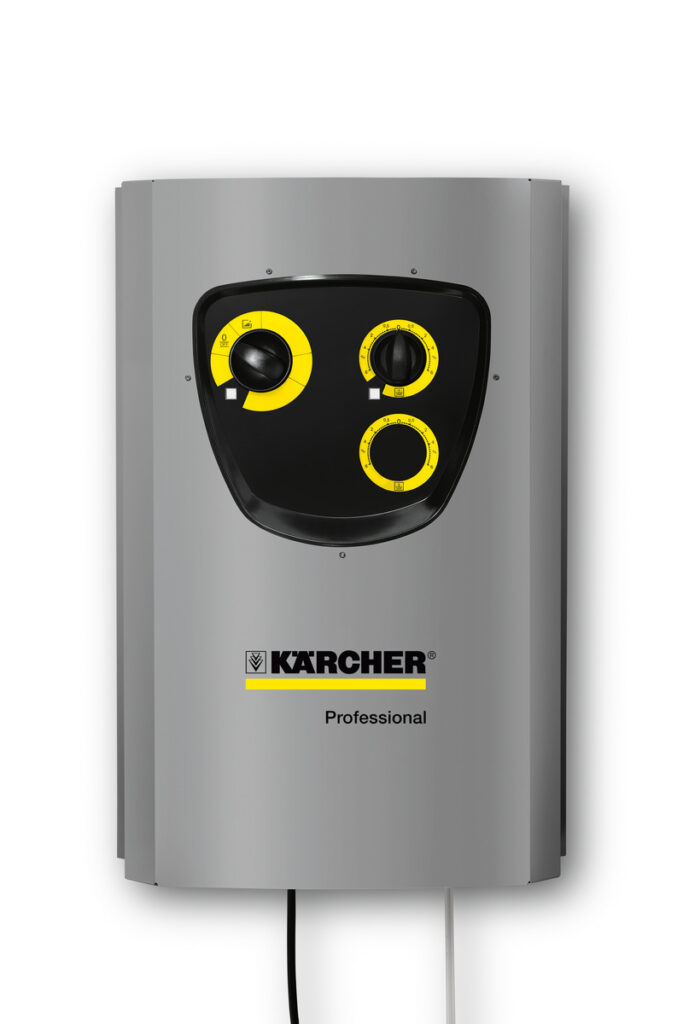 New generation Kärcher Wall-Mounted Pressure Washer, 180 bar / 15 litres / minute.
The particular strength of the new generation of Kärcher Cold Water High-Pressure Cleaners is that they can be individually configured. This means that buyers only pay for precisely the equipment features which are really needed.
Individual options can be easily retrofitted at a later date on request. These stationary high-pressure cleaners do not heat themselves – but they do tolerate water feed temperatures of 70°C (standard) up to 85°C (optional).
Prices available on request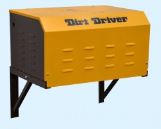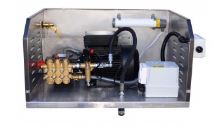 A complete range of Wall Mounted Cold Washers is available either in heavy-duty painted metal construction, or in bright annealed stainless steel. 
The advantage of these units will be immediately obvious – no floor space required; a permanent installation; simple controls; automatic stop facility; wall mounting brackets; lockable cabinet. Pressures and volumes vary from the single phase 1500 psi/ 12 LPM to the large Three Phase 3000/15 LPM or 2300/18 LPM.
As an optional extra and to protect against the elements, the Wall Mounted Units can be supplied in a larger cabinet with a thermostatically controlled heater.
Prices available on request