The HD 7/12-4 M Plus, a powerful, robust and versatile cold water pressure washer with good accessory storage and perfect manoeuvrability for daily operation.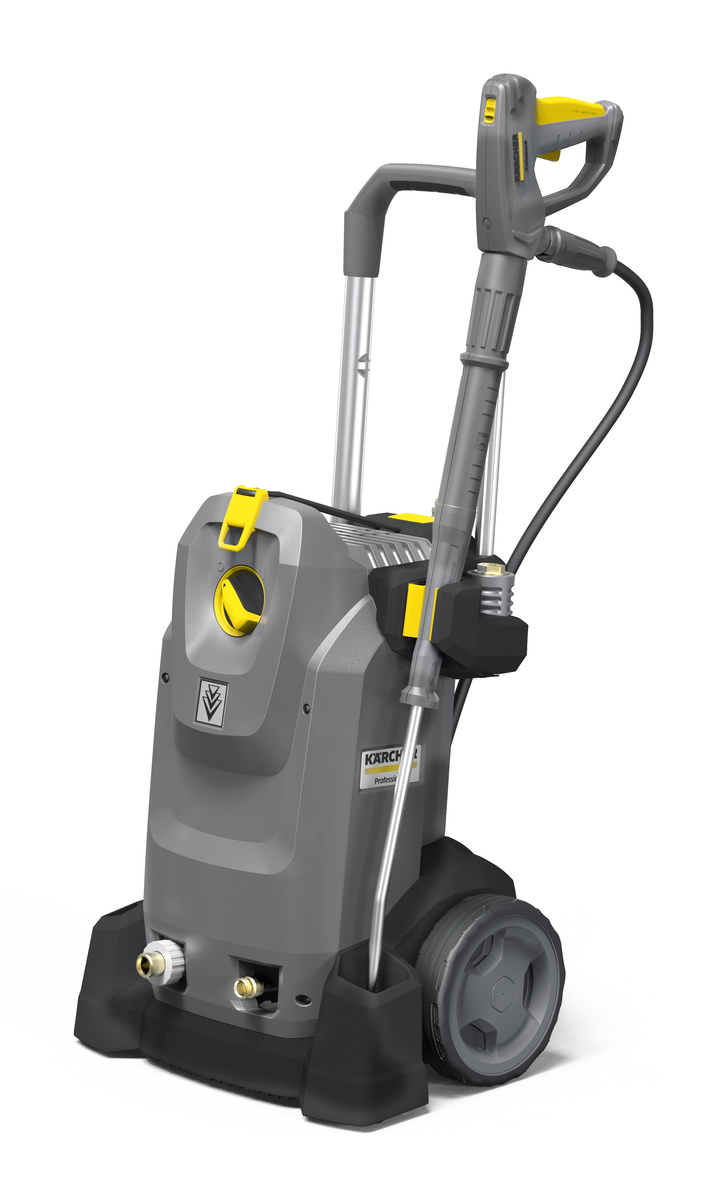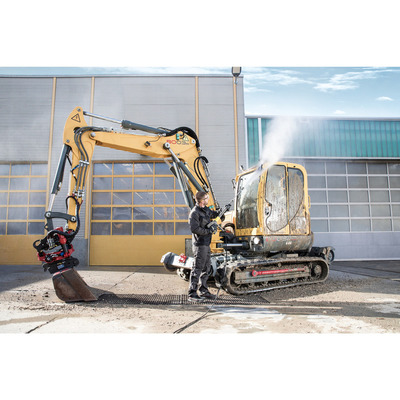 Powerful, versatile and robust machines, ideal for tough cleaning jobs in agriculture, construction and automotive sectors, where high water flow is needed to shift dirt and detergent quickly.
The upright design makes them highly manoeuvrable and easy to transport. Equipped with quality features such as an automatic pressure relief system and and built with efficient pump technology the machine can withstand harsh industrial environments.
The dirtblaster nozzle provides even greater cleaning performance for the most difficult cleaning tasks and the sophisticated on board storage allows for secure and tidy storing.
Technical specifications
Current type                         1 / 240 / 50 Ph / V / Hz
Operating pressure             120 / 12 / MPa
Flow Rate                                700 l/h
Weight (with accessories)     41.3 kg
Dimensions (L × W × H)          400 x 455 x 700 mm
Price £1449.00 + VAT – £1738.80 incl. VAT