Leave the dusty broom, or the old dustpan and brush behind – the only device you'll ever need to clear your cellar, garage and workshop is the WD 3 Tough Vac cleaner from Kärcher.  Whether you need to pick up dry debris, dust, glass or even liquids, the WD3 vacuum has a specially designed cartridge filter that enables you to tackle it all without the inconvenience of changing the filter..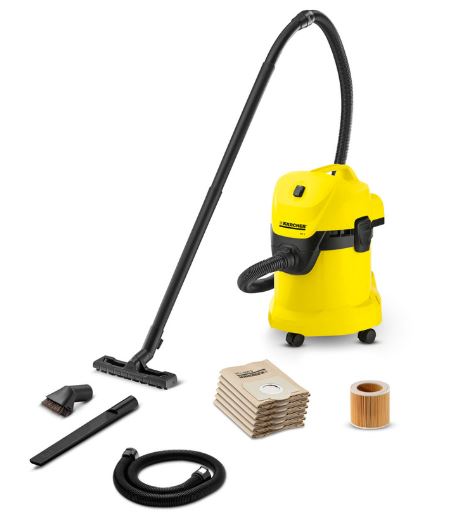 Additional Information
The liquid pickup feature of the WD3 is not only beneficial for cleaning up spills, but also has the capability to unblock sinks.
The WD3 also has a blower function, allowing you to dislodge dust from corners and harder to reach crevices, like your radiators or behind fridges and freezers.
The WD 3 multi-purpose vacuum cleaner has a 17-litre container and with the WD3 high suction force and energy efficiency, you'll be wondering how you managed without it. 
Price £56.00 + VAT – £67.20 incl VAT